First quarter credit union data was released so late that we feel like we just did this, but it actually was two months ago. Second quarter data has not revealed any real surprises. As of June 30, 2020, NCUA reports there are 5,164 federally-insured credit unions with 122.3 million members.
Assets increased to $1.75 trillion, up from $1.64 trillion the previous quarter. The majority of the  increase was in cash (and equivalents) which were up a staggering 78% from a year ago. Total loans, while up 6.6% from a year ago, remained stagnant at $1.1 trillion from the first quarter 2020.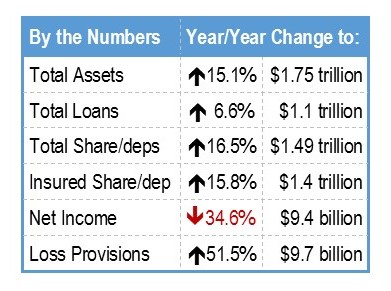 C.U. members began paying down credit card balances, which are now $1.5 billion lower than a year ago and auto loans are at a stand still. The increase in loans appears to be a byproduct of low interest rates on single family homes.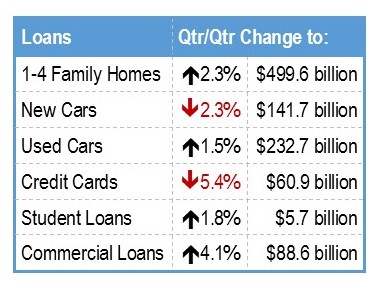 Overall, the quality of these loans looks quite good. At 58 basis points (bps), the delinquency rate is five bps lower than a year ago. Likewise, the net charge-off ratio of 53 bps is three bps lower than a year ago.
The real differences emerge when we look at CUs of different sizes instead of at the entire industry. The aggregate delinquency rate at the largest CUs (the 357 with assets exceeding $1 billion) is 0.55%. As the institutions get smaller, that rate gets larger. The 1,231 CUs with assets less of than $10 million have a much higher aggregate delinquency rate of 1.68%.